Moderator: Big Dogs
Crossdressing Nintendo characters!
-
Ian Lindsay a/k/a T-Rex a/k/a Crazy Baby
http://www.youtube.com/watch?v=VkHfqIDYiAU
Silverdale, WA
Costumes: UBCS / T2 Tech-Com / Baby Face (Hills Run Red) / Cobra Viper / Leatherface (Original - Pretty Woman) / Rebel Fleet Trooper
---
Posts: 3041
Joined: Wed Jun 11, 2008 8:25 pm
Location: I could tell you but then I would have to kill you....
Contact:
Howdy hi hi!!!
You either die a hero or live long enough to see yourself become the villain.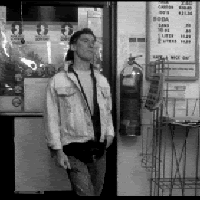 ---
Posts: 10
Joined: Mon Sep 02, 2013 5:48 pm
Location: Charleston, SC
Contact:
Attila wrote:Wait, what the hell did I jus agree to?
Just smile and nod.
---
Posts: 292
Joined: Thu Jun 12, 2008 12:59 pm
Location: Tonganoxie Kansas
Contact:
Welcome and be afraid.
There is a fine line between genius and insanity.....I have replaced that line with a trout.
---
Posts: 1958
Joined: Wed Jun 11, 2008 10:07 pm
Contact:
Welcome!!

---
---
Who is online
Users browsing this forum: No registered users and 1 guest