Moderator: Big Dogs
Posts: 32
Joined: Mon Sep 02, 2013 5:51 pm
Location: Charleston SC
---
Hi!!! Welcome! It was great to meet y'all on Thursday.

---
Posts: 3041
Joined: Wed Jun 11, 2008 8:25 pm
Location: I could tell you but then I would have to kill you....
Contact:
Holla!!!
You either die a hero or live long enough to see yourself become the villain.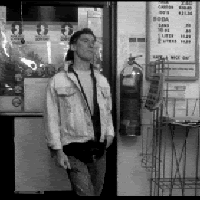 ---
spazeghost wrote:Greetings and well met,

I look forward to adding my special blend of chaos and humor to your forums.
Bring it! Welcome to the fold.
---
Welcome
Lise
"Reputation can be a beautiful weapon. It often spills less blood."
-Bashar Miles Teg
---
---
Who is online
Users browsing this forum: No registered users and 1 guest